Hello, Springfield
Perfectly located to explore the best of downtown Springfield, the University Plaza Hotel puts you in walking distance of the top things to do in town. We're walking distance to Missouri State University and Hammons Field, home of the St. Louis Cardinals AA Professional Baseball Team. Step outside and stroll to boutique stores, a host of popular restaurants, lounges, coffee shops, art galleries and theaters. Whatever your reasons for visiting the area, our hotel is the perfect base to experience the surrounding city.
Sports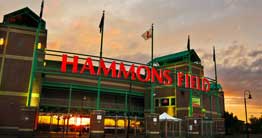 Hammons Field
955 E Trafficway St | 0.25 miles
(417) 863-0395
Home of AA Springfield Cardinals baseball team, Hammons Field is a popular minor league ballpark in Downtown Springfield.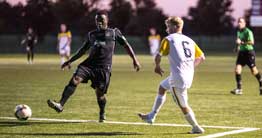 Cooper Sports Complex
2503 E Pythian St | 2.8 miles
(417) 837-5806
A modern baseball complex, indoor and outdoor soccer fields, tennis courts and 1.5-mile walking and fitness trail.
Theaters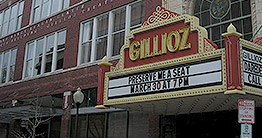 Gillioz Theatre
325 Park Central E | 0.5 miles
(417) 863-7843
A historic theatre restored to its 1926 condition, the Gillioz Theatre hosts premier live performance, music, and movie premiers.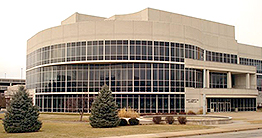 Juanita K Hammons Hall for the Performing Arts
525 S John Q Hammons Pkwy | 1 block
(417) 836-7678
This contemporary theater plays host to national touring shows including Broadway, symphonies, and dance.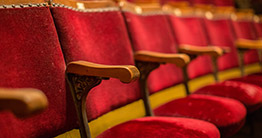 Springfield Little Theatre
311 E Walnut St | 0.5 miles
(417) 869-1334
The second oldest civic theater in operation in Missouri, the historic Landers Theatre was built in 1909 and is preserved and supported by the non-profit Springfield Little Theatre.
Family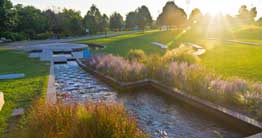 Jordan Valley Park
635 E Trafficway St | 1 block away
(417) 866-7444
Nestled in the heart of Springfield the open spaces, meadows, playgrounds, and plazas around Jordan Valley Park offer green space to let loose and relax.
Fantastic Caverns
4872 N Farm Rd 125 | 11 miles
(417) 833-2010
Take a jeep-drawn tram on an hour-long tour, to view the natural features of the Fantastic Caverns.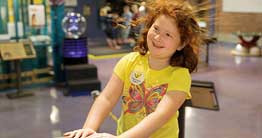 Discovery Center of Springfield
438 E St Louis St | 0.5 miles
(417) 862-9910
This interactive hands-on museum, inspires curiosity about the world around us through a thrilling exploration of the sciences, providing hands-on adventures for all ages.
Conservation Nature Center
4601 S Nature Center Way | 7.5 miles
(417) 888-4237
An 80-acre nature park with exhibits, picnic sites and walking trails that wind through protected woodlands, creeks, and frontage on Lake Springfield.
Mediacom Ice Park
635 E Trafficway St | 1 block
(417) 866-7444
Hosting recreational and professional ice sports, this multi-purpose arena offers open play and public skating in addition to premier ice hockey and figure skating sports events.
Wilson's Creek National Battlefield
6424 W Farm Rd 182 | 14 miles
(417) 732-2662
The site of the first battle of the Civil War in the West, this national park offers self-guided tours, a Civil War museum and the Hulston research library.
Shopping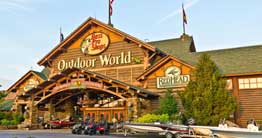 Bass Pro Shops Outdoor World
1935 S Campbell Ave | 3 miles
(417) 887-7334
Springfield, MO is home to the original Bass Pro Shop Outdoor world - the 'Grandaddy of Outdoor Stores'.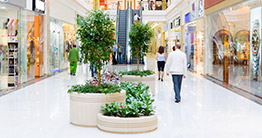 Battlefield Mall
2825 Glenstone Avenue | 4 miles
(417) 883-7777
The largest and most popular retail shopping mall in Springfield featuring a children's play area, three beauty salons, and a range of shopper delights.
Universities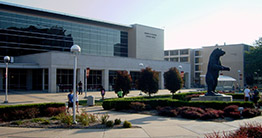 Missouri State University
901 S National Ave | 0.4 miles
(417) 836-5000
A public university and the second largest in the state of Missouri.
Evangel University
1111 N Glenstone Ave | 2.1 miles
(417) 865-2815
A private Christian university, affiliated with the Assemblies of God Christian denomination, headquartered in Springfield.
Drury University
900 N Benton Ave | 0.7 miles
(417) 873-7879
A private liberal arts university in Downtown Springfield, Drury University offers over 70 undergraduate and graduate programs.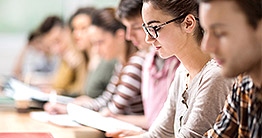 Baptist Bible College
628 E Kearney St | 3 miles
(417) 268-6000
Founded in 1950, this accredited college specializing in ministry and professional studies degrees.
Ozark Technical College
1001 E Chestnut Expy | 0.5 miles
(417) 447-7500
A popular community college located in downtown Springfield offering over 40 different degree programs.
Dining
Q Street Perk
On property
Sip on specialty coffee drinks and smoothies, snack on fresh pastries, light bites and desserts in our bustling cafe, or find a chilled spot outside around our fire pit.
Terrace Grille & Lounge
On property
Dine in contemporary comfort, enjoy freshly prepared American dishes or watch the game over drinks in the Terrace Lounge.
Business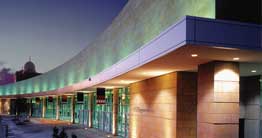 Springfield Expo Center
Across the street
Hosting trade shows, conventions, concerts and sporting events year round, the Springfield Expo Center is operated by the University Plaza Hotel & Convention Center.
Office: 1-417-869-5588
To book an event email UPEvents@jqh.com
Airports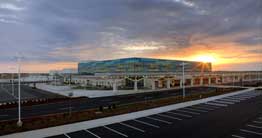 Springfield-Branson National Airport
2300 N Airport Blvd | 8.4 miles
(417) 868-0500
A public airport located just outside of Springfield servicing all of Southwest Missouri offering non-stop service to 12 US cities.
Wineries & Breweries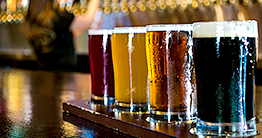 Springfield Brewing Company
305 S Market Ave, Springfield | 0.8 miles
(417) 832-8277
A downtown brewery and restaurant with signature English, German and American style craft beer.
Mother's Brewing Company
215 S Grant Ave, Springfield | 1 mile
(417) 862-0423
An edgy local brewery offering tours and tasting on a number of seasonal beers in addition to their year-round range on tap.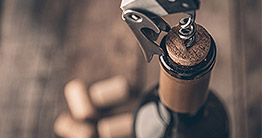 Bear Creek Wine Company
1320 Keithley Rd | 34.3 miles
(417) 443-0036
Offering wine tasting of eight different Missouri varietal wines, enjoyed in a rural Ozarks atmosphere.
Lost Signal Brewing Company
610 W College St | 1 mile
(417) 869-4755
Located on the former site of a radio station, follow the radio tower to this easy-going, approachable micro brewery featuring barbecue and its own craft brews.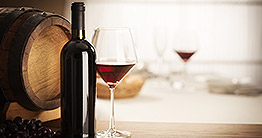 7C's Winery & Vineyard
502 E 560th Rd | 25.8 mi
(417) 788-2263
An award-winning family-owned winery offering a boutique selection of Missouri-grown wine and mead.